Maria's Green Cleaning Seattle
Book With Maria Below ⬇
And Voila! Spotless Cleaning Services At Your Doorstep
Maria is a fairy godmother from the most enchanting part of the forest. She's a meticulous goddess, and she wants to make sure that everything is clean and fresh, all the time. But one day, she got lost, and she ended up being in the city. A very busy city. She noticed that people are all up to their jobs, school, and other stuff that they tend to forget on cleaning their surroundings, especially their homes. And she was worried as she saw that there are many harmful chemicals in the city being used to clean houses. 'It's not safe for the people and for the environment' she whispers. That's the time that Maria decided to stay, together with her all-natural, non-toxic cleaning products and be on a mission to make Seattle a clean and green community.
Maria's Green Cleaning offers an affordable, and excellent house cleaning services for all the people of Seattle, Bellevue, and Lynnwood. Our services are best for people who are busy at work, school or other more important things. And also for those who simply wants a professional staff to make sure that everything will be taken care of.
Maria's hobby is making your home the most relaxing place to stay at. That's by keeping it clean, fresh and toxin free all the time.
Maria's Promises
These are what we always ought to deliver. Maria's maids are top-rated, and their works are regularly checked to ensure that we can always provide a high-calibre cleaning service. Our cleaners are also professional to keep these promises in their heart, that's why their always working with these principles in their mind.
Certified Eco-Friendly
Maria would never, ever, ever use anything that could harm the environment. That's her home, and she protects it in every way she can. By using all-natural, non-toxic cleaning products, we are protecting not just the environment but also your whole family. Maria hates harmful chemicals and is always keeping away from those that could post risk to people's health and well-being.
Value For Money
We know you worked hard for every dollar that you would be paying us, and so we're giving it back to you by providing a high-caliber service that only us could do best. Not just on the cleaning service, but also for the support. Maria will be there for you every step of the way, and we promise to always leave your home clean, fresh and spotless!
Maria's Mission
This is Maria's overall purpose and goal why we're doing what we're doing — providing an excellent service all year round.It may sound cliche, but our first priority will always be our customers, and your happiness. We know that a clean home is always a happy home, and that is what we want to provide to you and your family. We're here to make the whole Seattle clean and green.
Maria wants you to have a clean bathroom.
It is our mission to ensure that this area of your house is being maintained. Bathroom, as well as the kitchen, is one of the most dirty area in the house, and it also means that these areas require the most attention when cleaning. Maria promises to always pay attention to the areas mentioned, and we also prepared added services that you could avail to achieve an immaculate and completely clean bathroom.
Maria is an advocate of a clean and always dazzling living room.
We got it! You can not control unexpected guests, and most of the time than not, you do not have enough time to prepare your home, or even just the living room, for guests that come unannounced. You do not have to worry, because Maria is here to help you maintain your living room, so that you will always be ready for anyone that would come and visit you.
Maria promises a fresh and relaxing bedroom.
Bedroom is people's favorite place in the house, especially on days when you are too exhausted with your everyday routine. Going home to a clean, and inviting bedroom means a lot, and is very satisfying in the first place. It sets your mood well, and the good ambiance of the room will give you more chance of getting a deep and good night sleep, to prepare you for next day's surprises.
Learn More About Maria's Green Cleaning Services Seattle
Please check out these quick videos that shows sample of our works. There are informative details about the company as well, so you could get to know us more! Watch out! And send us a message should you have further questions.
Maria's Location
Maria's Green Cleaning Services Seattle is local cleaning service company in Seattle. Most of our professional cleaners are also located in the city. We cater to the whole of Seattle, and some parts of Bellevue and Lynnwood. To check if we do service your area, please call us at (206) 973 3730. We only service the areas mentioned to make sure that we can easily come to the address, and to prevent delays as well.
Maria's Favorite Cleaning Solutions
Maria's Green Cleaning Services Seattle uses only all-natural, non-toxic cleaning products to keep its promise of being an advocate of a sustainable and environmental-friend society. Maria's secret weapon in kicking all those germs out of your home is no secret at all. And our company ensures that we only use these to maintain the quality and the standard of our work. Not only that, this is also to protect you and your whole family's health and well-being. Strong cleaning agents that are being offered in the market today contains harmful chemicals, and we do not want any of your family members to inhale any of those, as it could cause pain, and illness.
Method cleaning products are non-toxic and safe for everyone! It's carefully formulated, and was made to advocate the Go Green community. From product to packaging, it's beautifully made, in and out! We chose these products because it is sustainable, and is safe for our environment. Harmful chemicals are mostly found in some well-known cleaning solutions that are distributed in the market today. People patronize those products thinking about its cleaning capability but totally disregarding the after effect.
Mrs. Meyer's Clean Day is another secret weapon that Maria is using to fight off germs and dusts on your home. Aside from leaving your house clean and spotless, it can also make your house smells fresh and fragrant. Just imagine how relaxing it could get. What we love about this product is, it is formulated with essential oils, thus, leaving the whole house not just clean, but also fresh and fragrant!
Maria's Cleaning Services
Imagine yourself coming home from a long day with a clean and nice place. You can have your leisure time doing what you really want to do. Wouldn't you love to just sit back, relax and enjoy the comfort of your own home while binge watching on Netflix, or reading a book while sipping your favorite cup of coffee, or maybe immersing yourself in a hot bath and drinking a glass of wine. Imagine your life with us helping you with your chores. With a professional cleaner always committed on providing a 5 star client experience by leaving your home looking immaculate. Just thinking about it now, it's chemically not addicting but mentally satisfying, wouldn't you agree? Check out on the types of services we provide and see what suits your needs.
Standard Cleaning Services
Maintain a level of cleanliness that you and your family deserve.
A clean house is important for keeping your family's well being and maintain the entire family's health. Keeping the home clean is not only nice to have but it actually contributes to your family's mental health.
According to Merriam-Webster's dictionary, the meaning of the word "clean" is "Free from dirt or pollution … free from contamination or disease; an act of cleaning dirt especially from the surface of something."
Standard cleaning is being done to maintain a level of cleanliness at home to ensure that is is safe and easier to live in. This would include activities such as taking out the trash, dusting of surfaces, vacuuming, mopping, scrubbing the bathroom and making the beds.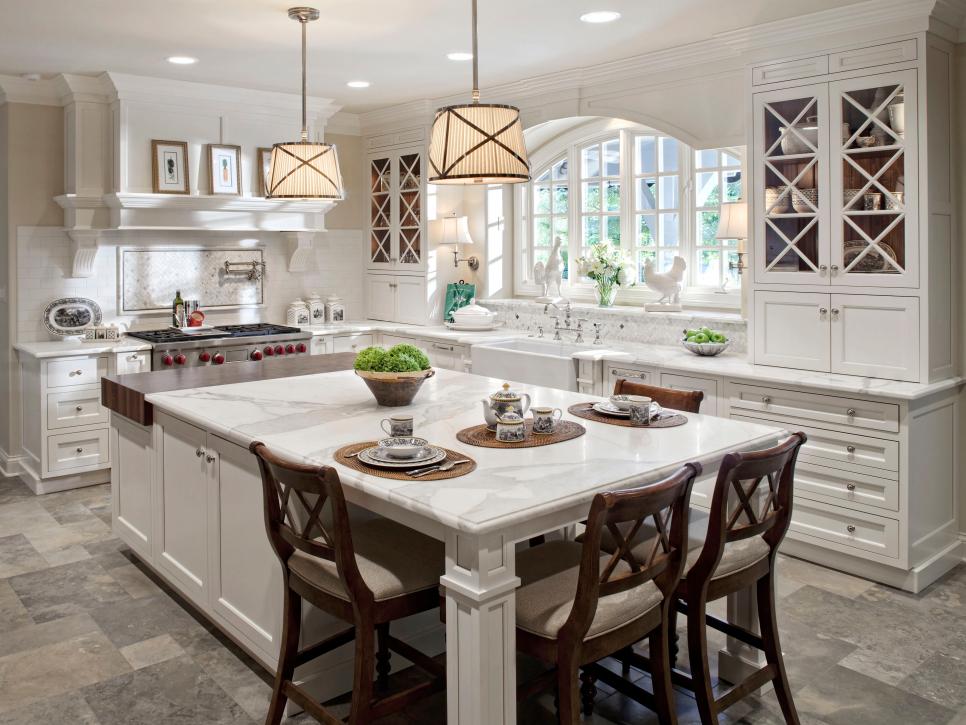 For an immaculate looking kitchen and bathrooms.
A good deep cleaning is ideal if you are moving, planning on a special event, and also if your in laws are coming in for the holidays.
Deep cleaning is also very ideal if this is the first time you will ever have you home cleaned professionally or it has been months since you utilized a cleaning service. Deep cleaning takes longer than a standard cleaning and would normally involve a heavy-duty scrubbing of the kitchen and bathrooms.
Shower doors are given special attention and doors/frames spot cleaned for fingerprints and bathroom mirrors are wiped clean. The stove top should also be given special attention as well as the exterior and interior part of the microwave. Exterior part of the cabinets and fridge should be wiped and the oven front panel as well. The task requires a lot of work but the good thing is that, you wouldn't even have to lift a finger!
Post-Renovation Cleaning Services
Enjoy your newly renovated home minus all the hassle of cleaning.
The primary goal of post construction/post renovation cleaning is to make sure that the home is spic and span.
Its main focus is to make sure that the dusts are removed before it reach your air ducts. Also, dust accumulation will leave your newly renovated place looking old instead of new.
The tasks would involve vacuuming the carpets and upholstery, wiping down hard surfaces at least twice, washing walls and cleaning small appliances such as the ceiling fan, lamp shades etc. The mess after construction/renovation is just too much. I am certain the best way to handle this is by having our team deal with it.
Move-in/Move-out Cleaning Services
Move in at your new home minus the hassle. Move out leaving a clean home.
Both move in and move cleaning requires a deep cleaning plus additional services such as cleaning inside fridge, inside oven, inside kitchen cabinets etc. This cleaning requires that the house is empty.
Why do you need our help?
When you're moving into a new home, it is of utmost importance that you give the entire house a thorough cleaning-for your own comfort and peace of mind. With all the stress of moving-from paper works to logistics- the last thing you should worry on is cleaning your new home. You can leave this to our professional maids so you can just sit back, relax and enjoy the comforts of you new home.
Move out cleaning/End of tenancy cleaning is significant to receiving your full deposit. Your landlord normally requests the same level of hygiene as it was documented into the move in inventory report. You can communicate with us what the inventory entails, so we can work on it and let you know if there are any service exclusions. Book your service today and worry not on this task!
Perks of Choosing Maria as Your Cleaning Partner
There are a lot of cleaning services company in Seattle that promises to be the best cleaning services provider. But promises are just words, you should always go to a company that has good reputation, outstanding cleaning services, and also excellent customer care. Those are some of the benefits that you could enjoy here at Maria's Green Cleaning Services Seattle. We have also listed below other things that you could enjoy when you decide to be a part of our growing community.
Value for Money and High Quality Cleaning Services. Maria values your trust and loyalty. And as a gratitude, we will always do our best to exceed your expectations. Our maids are well-trained, and are equipped with the right set of skills and knowledge, to be able to provide a service like no other. We pride ourselves as the best residential cleaning services company in the whole Seattle, and we are proud to share with you the craft that we have perfected through year and years of practice.
Professional Cleaners. Maria's maids went through an intensive application process, to ensure that we are only letting in the best people in our organization. After that they have to take series of training and certifications, before they will be allowed to take on a cleaning job. Every Maria that we send to your house are equally skilled and knowledgeable, so you won't have to worry about the result of the job. Our cleaners are not just professional, but they are also friendly and approachable.
Warm and Welcoming Customer Care. Maria is backed by a welcoming and always happy to help customer care team. The team will be there to assist you from booking until you got the cleaning services that you deserve — excellent and delighting! The company has also invested to ensure that our front liners will always be available, and at reach. You can reach us via phone call, web chat, email, or SMS, whichever is most convenient for you.
Maria supports Go Green advocacy. Maria is now taking the lead in building a green community in Seattle. People nowadays are well-aware of how we badly needed to change our old ways and start living a more healthy and sustainable lifestyle. Home cleaning is a necessity, and it could be your simple way of transitioning in to more responsible way of living.
Maria's Frequently Asked Questions
Maria's Cleaning Services Seattle compiled questions that are frequently asked by our beloved customers. Here, you can get details about the cleaning services, and how to avail it. Though sometimes, you may have questions that are unique from other people, and may not be on this list. For those instances, please do not hesitate to call us at (206) 973-3730, and we'll be more than glad to answer the question for you.
How Much Does The Cleaning Service Cost?
There are different types of cleaning services. Each service includes all the cleaning solutions, plus the Swiffer system that will be used in cleaning the floor. The price quoted to you also includes all taxes and fee. The lowest amount is for 1 bed, 1 bathroom for $130. For a more precise pricing, please dial (206) 973-3730
What Are The Payment Options?
Our company wants everything to be easy for our clients. We are accepting Mastercard, Visa, discover, and American Express for payments. Your card details will be used to guarantee the schedule, and to ensure that a slot is reserved for you. That same details will be used to charge the amount after the service has been rendered.
What Are The Extra Services That You Offer?
Maria wants you to have a completely clean home, and so our company decided to prepare extra cleaning services that you can dd-on your service order. These are tasks that can be completed upon your request. There are fee for this, but it helps you to customize the service base on your preferences and your needs. Aside from Deep Cleaning, here are the extra cleaning services available: Cleaning Inside Fridge + Freezer; Cleaning Inside Oven; Inside Kitchen and Bathroom Cabinets + Drawers; Cleaning of Washing Machine + Dryer; Cleaning the Interior Windows; Cleaning the Inside Closets; Cleaning of Baseboards; Cleaning of Doors, Door Jambs, and Door Frames; Handwashing of Dishes; Washing of Walls; Cleaning of Blinds; and Heavy Duty Cleaning.
What Cleaning Products Are You Using?
Maria is eco-friendly. She is a lover of nature. She also supports the advocacy of a Go Green community. To show her own share, she commits of only using an all-natural, non-toxic cleaning solutions on all her projects. And it's fulfilling for her because she believes that by doing that, she seems to be hitting two birds with one stone. It protects the environment, and at the same time, it protects the people in the community: including the cleaner and the customer.
What's The Difference Between Standard Cleaning VS Deep Cleaning?
Standard cleaning includes basic tasks in cleaning a house. Cleaning the floors, basic wiping and dusting, making the bed, cleaning the bathroom, kitchen, dining area, living room and all other common areas in the house. It also means cleaning all exterior surfaces. While for deep cleaning, an extra amount of time will be allotted in cleaning the bathroom and kitchen areas. Expect a heavy-duty scrubbing on those areas mentioned. This is recommended to be added on houses that were not generally and regularly cleaned for at about 45 days, and for houses that needs more time and attention in cleaning.
How Early Do I Have To Book For An Appointment?
One week in advance is ideal, although we can only offer the available slots that we have. Most of the time our weekend appointments are getting fully booked that the other days, and as much as we'd like to accommodate everyone, we can only accept as much as we could handle, as we do not want to compromise the quality of our work for quantity. Our ask is for you to book in the soonest time possible, and we'd be happy to serve to as well on your most preferred schedule.